Harland S. Hitchings
Conservation Scholarship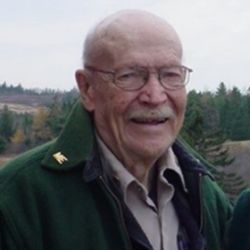 The Pleasant River Fish & Game Conservation Association in Columbia has offered an academic scholarship program for several years now. For the 2019 graduating class, the program has been renamed the "Harland Hitchings Conservation Scholarship", and the award has been increased to $1,000.00. Students from the four high schools in the organization's service area are eligible to apply for the scholarship, those being: Jonesport-Beals, Machias Memorial, Narraguagus, and Washington Academy. The award is intended to aid students seeking secondary education in a wide range of conservation oriented fields from biology to law enforcement and will be awarded to one student annually on a juried basis.
The scholarship is named in honor of the late Harland S. Hitchings. In his role as the Maine Department of Inland Fisheries and Wildlife's Recreational Safety Coordinator for Hancock and Washington Counties, he was responsible for teaching thousands of our residents how to safely, legally, and responsibly recreate in the woods and on the waters of Maine. His career with IF&W spanned a total of 48 years. Retiring at age 92, he taught the last class of his professional career at PRFGCA in November, 2014, and then began serving as a volunteer Master Instructor for the Recreational Safety Program, which he did until his passing at age 95.
Chief Hunter Safety Instructor, Larry Balchen, who worked with Hitchings for many years had this to say; "Over the course of decades, Harland taught many classes at PRFGCA and was an Honorary Life Member. We were very fortunate to have him as a colleague, and more importantly, a friend. Harland not only shared our dedication to community service; he carried it to a level that was truly exceptional. When he passed away, we were looking for a way to honor him, and this seemed to be the most fitting manner as it furthers the goals of his life's work. It is our hope that this program will foster the same spirit of dedication in the youth it assists."
Donations to the program are very much welcomed.  A link to the Harland S. Hitchings Scholarship Application is shown below.
                             Thanks to Hannaford's for their $100 donation to this cause!
Documents