Appleseed Shoot
October 21 & 22, 2023
(past event)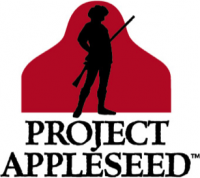 PRF&GCA has partnered with and hosted the Appleseed Project for over a decade now; we being the first club in Maine to do so. Appleseed is a nationwide effort dedicated to preserving the American tradition of rifle marksmanship.
Most events last two days (rain or shine) and teach the basics of field rifle marksmanship.  During breaks from the firing line, the events of April 18-19, 1775 are recounted when marksmanship came to the fore during the birth of our nation.
More information at www.appleseedinfo.org.